Lost in the Puritan Woods with John Piper
Posted on:
January 20, 2015
/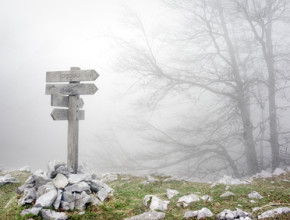 Yesterday I watched a new video released by the Gospel Coalition with Piper, Carson, and Keller in which the three of them spoke about influential authors and who they would want their followers to read.  No surprise, the conversation was dominated by C.S. Lewis for Keller and Jonathan Edwards for John Piper.
Keller encourages younger people to appreciate the Puritans but to be careful not to "get lost in the Puritan forest."  Keller jokes that these lost modern day Puritans begin starting sentences with "Me thinks."  I was relieved to see John Piper laugh at Keller's joke.   I was honestly afraid he might take it personally.
I'm grateful for Piper and the role he played at phases of my Christian journey.   His time in the Puritan Woods whittling sticks and hunting rabbits with Jonathan Edwards formed an old school Christian with a profoundly prophetic voice to a church suffering from historical amnesia and desperate to be culturally "relevant."  As Piper says, today's preachers lean towards being "chipper and fun and glib" and that they "don't suffer from an abundance of earnestness."   Yes, I know that preacher very well and Edwards may be good "corrective", as he says, for this trend.  Sadly, though, its rarely the people who could use a good long stroll in the Puritan Woods that spend time there.
If Piper had a Spinal Tap amp he'd keep the intensity cranked to 11 almost all the time.  Even when he's speaking softly he's intense.  He oozes earnestness.  This is who John Piper is and without the earnestness we wouldn't have the man.  The problem is when young men try to mimic John Piper.  Many of those who have followed Piper deep into the Puritan Woods have tried to reproduce that intensity and the result is that they are often more loud than deep.  They should seriously consider spending more time making sandcastles at the beach with Tim Keller and C.S. Lewis.
(note:  this post is a penitential lenten rewrite draft)